I am finally feeling better. I've recovered from the salmonella poisoning (thankfully!) and have the tail end of a cold, but I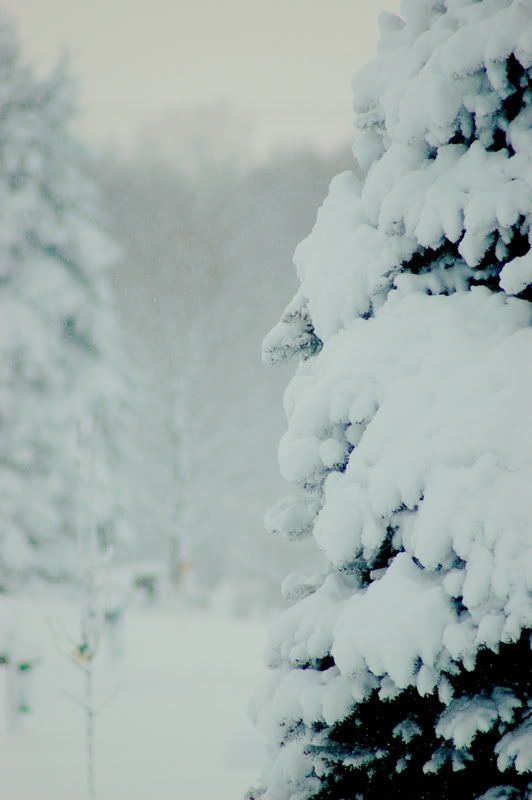 feel pretty darned good, all things considered.
New Year's was a fun, if not raucous, celebration: my cousins and their kids drove out here on NYE and spent the night and we ended up with 12″ of snow between 1am and 6am on New Year's Day. It was incredible~both beautiful and awe-inspiring to realize that the sheer volume of the white stuff was out there, but also that we had to shovel it so the Jaspers could head home that afternoon.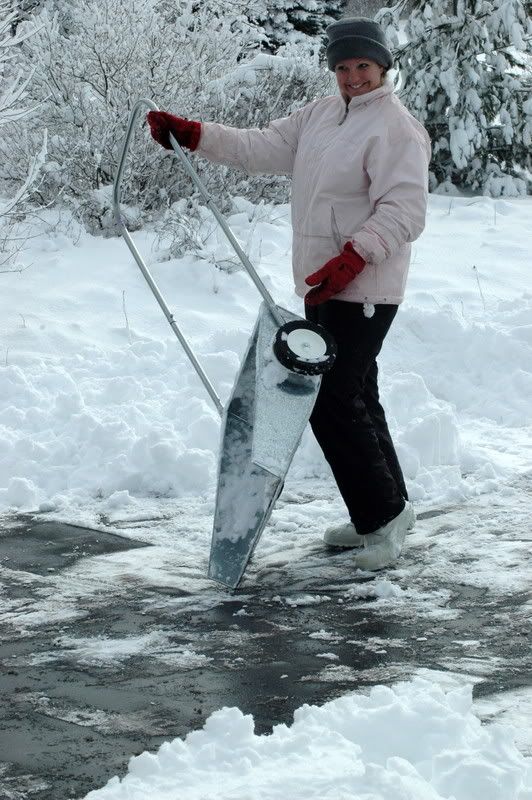 And it was still snowing! We shoveled and scooped (with our newly acquired Yooper Scooper) and three of us (alternating between 2 shovels and one Scoop) cleared the mess up in about 90 minutes. Which, for the volume of snow, was pretty impressive. The kids had a fantastic time~to the side of the driveway is an area we semi-affectionately call The Gulley. There is a large portion of dead vegetation and fallen tree and brambles over there, but as it was covered in snow, Brendan and cousins discovered that they could get in the space under the branches and brambles and create "rooms" and "tunnels." And truth to tell, it was pretty darned cool. It reminded me quite a bit of the snowy scenes in "The Lion, The Witch, & The Wardrobe" movie; peaceful, quiet, and wooded. Very fun in there!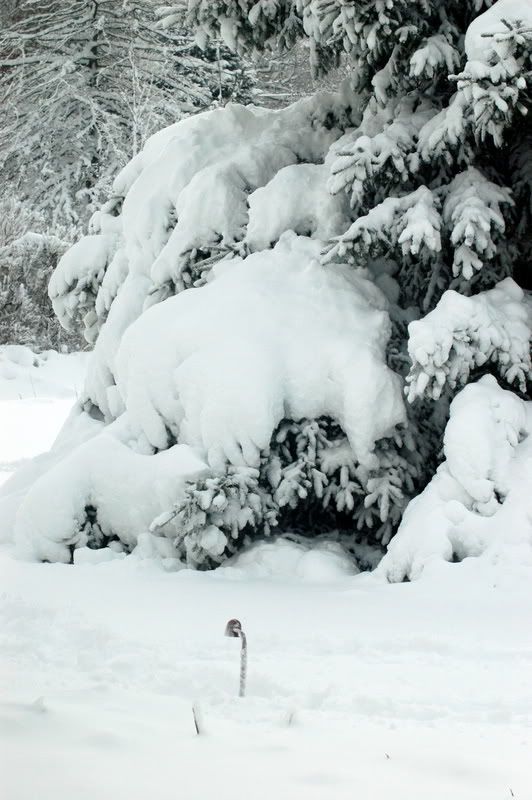 We trouped in for a while and I made a vast quantity of fried rice for lunch~about 8 cups of cooked rice plus meat and vegetables. About 3/4 c. of the finished product was leftover…shoveling and scooping snow gives people gigantic appetites! 😉
Now the icicles are forming and we've had to dig out not once, but twice. We ended up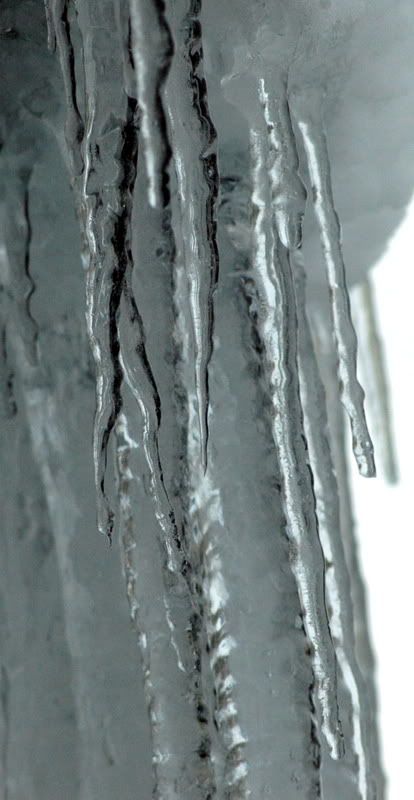 with another 4″ after the original 12″, and scooping that much with The Scoop took me (alone) a little under an hour. I just can't get over how easily this thing takes care of snow removal! It was much cheaper than a snowblower ($85 vs. $400+) , and there is no "blow-back" from it as there tends to be from the chute of a snowblower. It was a lot of work to move the 12″ at one time, but if it hadn't all come overnight inside of 5 hours, we would have done it in stages, removing several inches at a time until it was clear.
Tomorrow will be procurement of paint for our bedroom (the up-side to being sick and horizontal for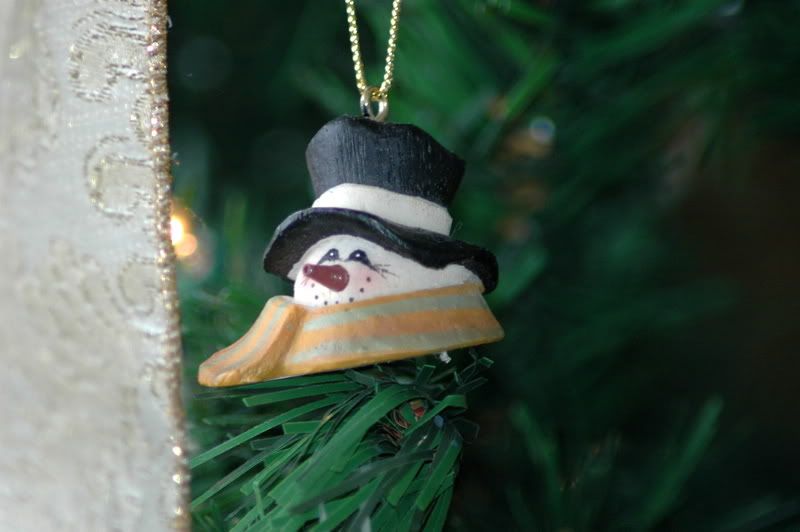 several days in a row is I'm changing how *boring* our room is with a duvet cover, artwork, and paint), digging out the mailbox (which we thought was okay, but apparently not, as the mail carrier skipped our box completely, despite having the flag up for a pick-up), and taking down the Christmas decorations.
p.s.–there are new photos of events in the Flickr badge to the right of this column. Enjoy!.