We went to Frankenmuth on Saturday with one of my homeschooling groups, and oh! did we have a good time!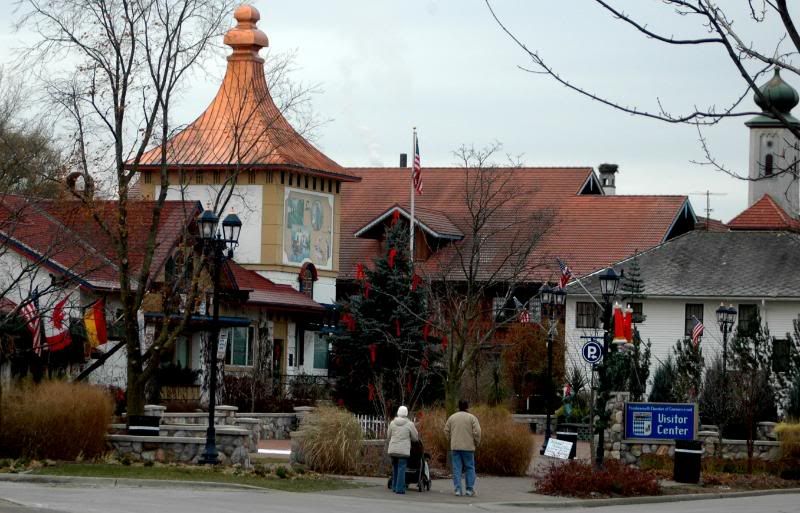 It was cold, but we loved the quaintness of the village of Frankenmuth, and they really dress up their streets for the holidays. We opted to do a class about German Christmas traditions, which was very interesting~taught by a woman who emigrated from Germany about 10 years ago. Her accent was thick, but once we our ears were attuned to it, she wasn't hard to understand. She talked to the kids (about 15 of them) and asked who was being good for Santa Claus. Brendan popped up and said, "Nope!" She was incredulous and wanted to know why, and he said, "Because he's fake!" 😮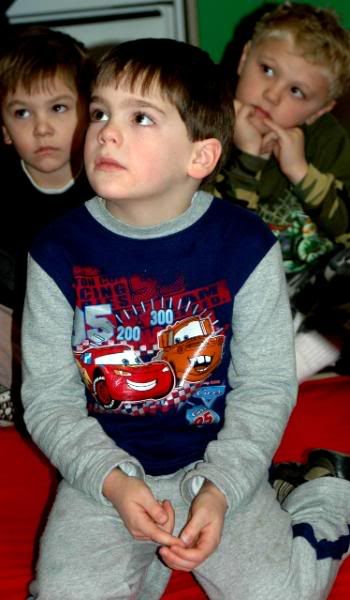 And of course when she wanted to know who told him that, he pointed at me. 😕
True enough, of course, but although we told him that we don't pretend about Santa, some families do. And more importantly, that he wasn't to ruin the pretending and game for kids who do play it. Yeesh.
Ah well. Whaddaya gonna do?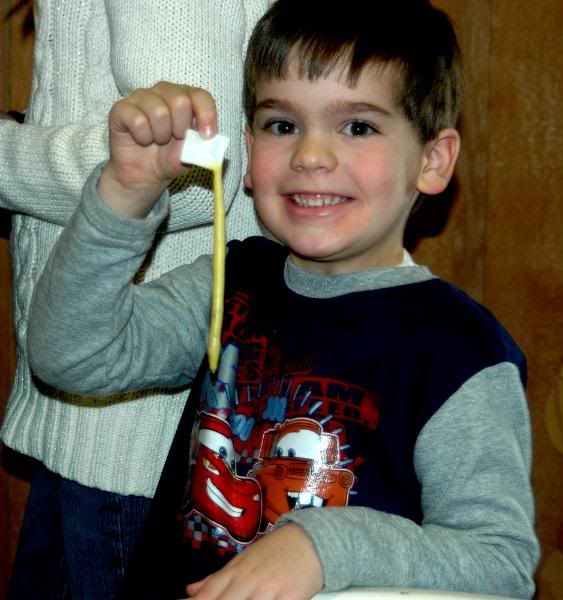 The kids got to bake cinnamon cookies (a German cookie) and dip candles (see photo to left), and make napkin holders. All in all, Brendan said he had a great time and when it was done, we got to go through the museum of the history of Frankenmuth and then through a display of nativity sets that were loaned and/or donated by different families in the area. Very cool.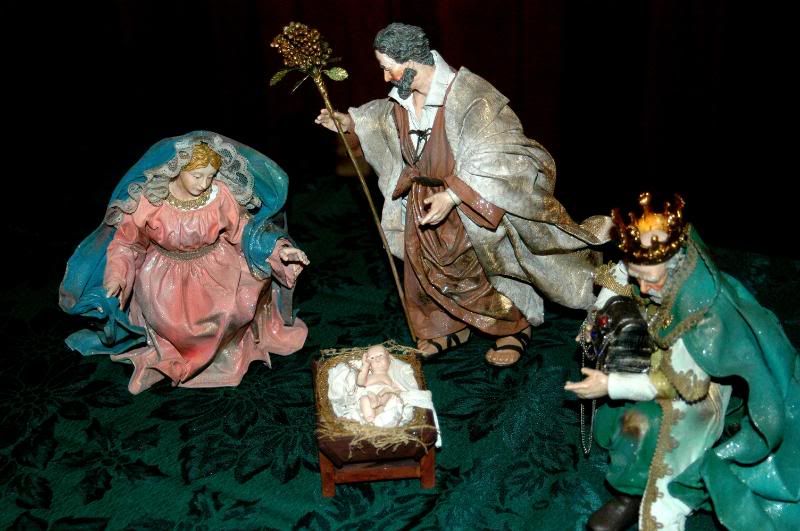 The nativity sets were from all over the world and were very different types and designs. Some were ornate, like the one to the right, and some were incredibly simple, like the to the left, made of corn husks. Don't let the words "corn husks" deceive you~this set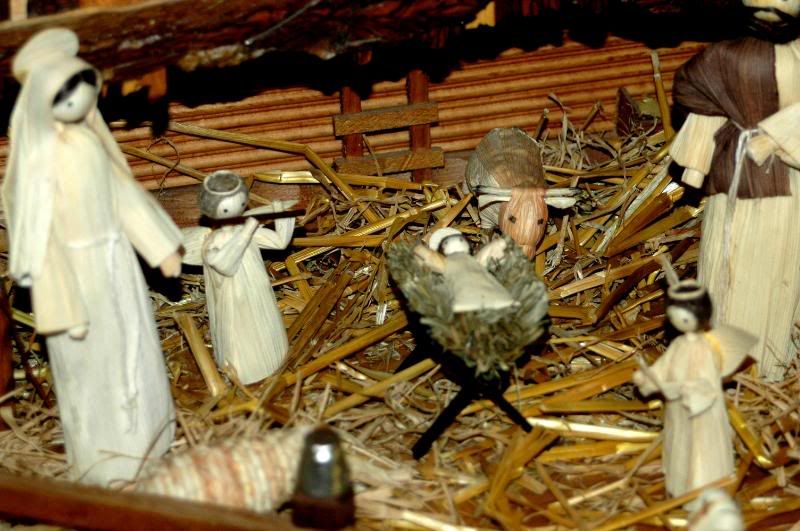 was lovingly carved and put together and in its innocent simplicity, I found incredible beauty.
There were ethnic nativity sets as well~some were unique in how they were made and how they reflected their country of origin (like the baby Jesus who looked quite a bit Asian and came from China), and others showed their religious background, as in the one to the right. If you notice the wise
men, they look amazingly (?) like Russian Orthodox priests.
Anyhow, we followed these little visits with a lunch at Zehnder's, which is a homestyle restaurant known for its fried chicken. And because I'd never had it as a kid, I was bent on having it now.
I hate to say it, but my fried chicken is better. 😐
I brine my chicken, and although I appreciate that it was all made from scratch, I'm not a huge fan of stuffing with so much sage that it looks greenish.

Brendan and I split a dinner plate, and Mark had the same thing. He loved the stuffing, I didn't. Brendan ate nearly everything on his plate and saved room (this phrase being loosely interpreted) for peppermint stick ice cream.
We had a lovely time getting to know a family that just recently moved up here and with whom I'd been emailing for a few weeks, but didn't put the name with the email address until about halfway through lunch. It was great getting to know them and realizing how much we had in common.
On our way out of town, we stopped in at Bronner's, which is billed as the world's largest Christmas store. I have to say, it lives up to its billing~at least in my book. It's the equivalent of 3 football fields (American-football, for international readers) of Christmas decorations. Mostly ornaments, but a good portion of trees and other miscellaneous things. It's definitely a time-warp, although not on the level of Ikea. 😉
It was truly an enjoyable day, and although I was dog-tired when I got home, I felt as though I couldn't have spent the day more pleasantly than I had. Which is a nice way to wrap up a trip. Well, that and Brendan asking if we could go back next year.
That, my son, we can do.
.