Amy and Bob had their first child on Tuesday afternoon, although the time of her arrival is a bit fuzzy at the moment. I told Amy not to worry about it~it would be catalogued on her birth certificate. 😉
They had a hard time picking out her name, but they finally settled on Lindsay Elise, which I think suits her perfectly. Of course, if they'd have picked anything else, it would have suited her perfectly, too~I think babies take on the names which they're given. If they'd have said "Beulah Rain," that would have worked, too. But Bob & Amy put a lot of thought and care in to her name, and it fits her.
She is dainty; she was 7# 12 oz at birth, and is 21″ long. She has red hair (although not readily discerned in the original photos) and we're not sure what colour her eyes are. She was delivered by c-section after the doctor realized that she was too big for Amy's pelvis. Of course, it makes me question why they couldn't determine that *before* the transition and pushing began, considering all the testing and ultrasounds they did, but that's only one of many questions I have regarding her doctors. 😐
Regardless, Amy is doing well; she's healing up and feeling good, and has been able to ease the gas-pressure that comes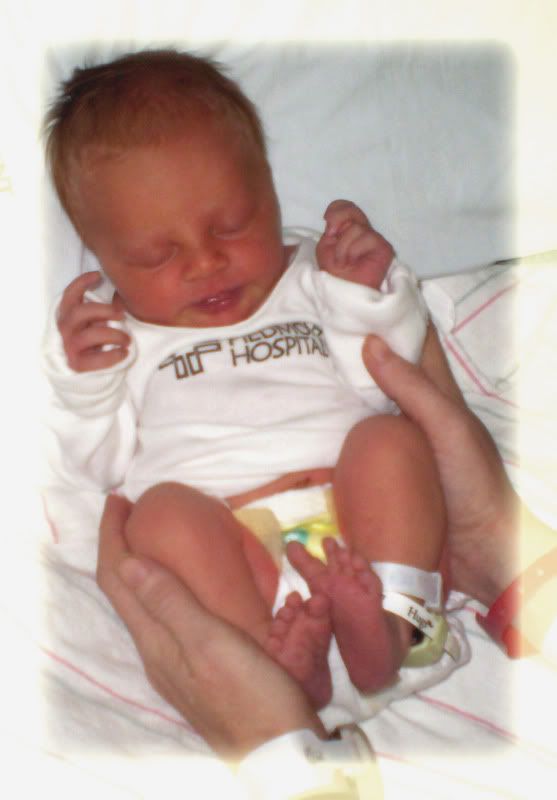 from a surgical birth. She hopes to go home tomorrow and at last conversation, was awaiting the arrival of turkey. The benefits to being married to an executive chef, eh? 😉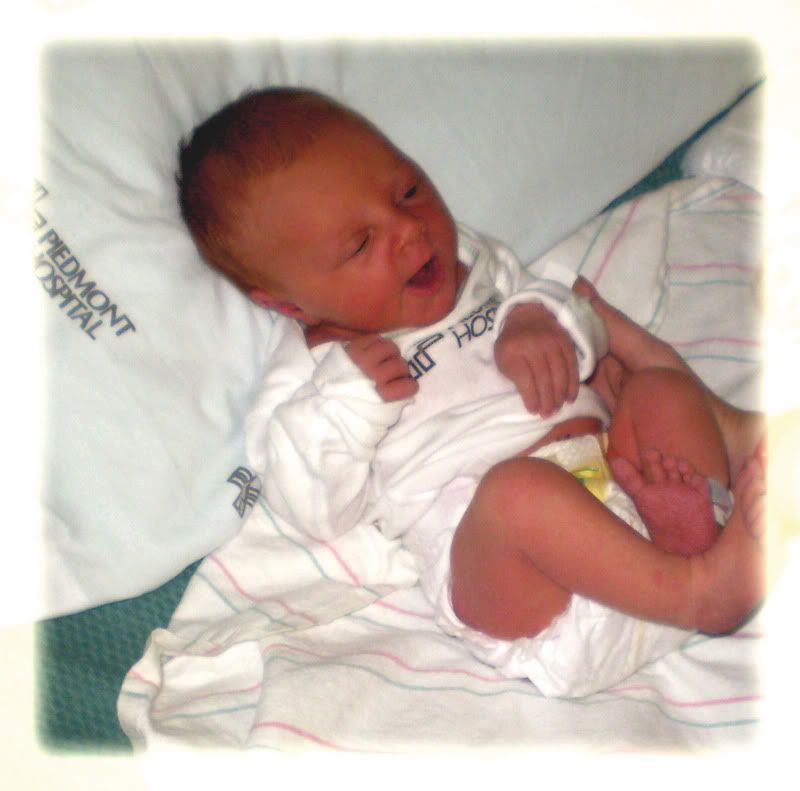 So without further ado, here is my newest niece. Isn't she gorgeous?! But I'm not biased or anything, am I?

.