So I've been completely lax (read: over-busy and over-tired) in getting the photos off the memory card. And yes, when I shot on film, I often had a hard time remembering to get the rolls in to the developer. So not much has changed in that department. ๐Ÿ˜ฎ
Back to Halloween~you'll see a full complement of photos on my Flickr account (badge is to the right of the posts), but
here's the upshot of the evening. Brendan dressed up to hand out candy (more on that in a moment) as Bruce from "Finding Nemo." Bruce as in, "Fish are friends, not food," said with the appropriate Australian accent. ๐Ÿ˜‰ Mark dressed up (under mild protest, but nonetheless) as Arthur Xavier Finkenhoeffer, the character he played in our KidStuf productions in Kentucky. He's got sincere reservations about dressing up and "taking part" in Halloween in general, but I encouraged him to do so, just because I thought it was being a good sport and whether we like it or not, engaging the culture isn't always "comfortable" to us. So he was somewhat "uncomfortable," but he was a great Artie.
He wore the outfit to work for the "costume contest," and won first place.
I figured the award might be a nice gift certificate to a restaurant or something like that. Really, I should have known better~when has this company ever done something like that before? And now was no exception. Instead of allowing the award-winners to enjoy some time off campus with <gasp!> a spouse or significant other, it was a pizza party at the office. 

I was definitely disappointed.
I do have to say that when we ran in to the grocery store to pick up coffee for the next morning, "Artie" got some very (very) strange looks. And several comments that I must've married him for his money. ๐Ÿ˜‰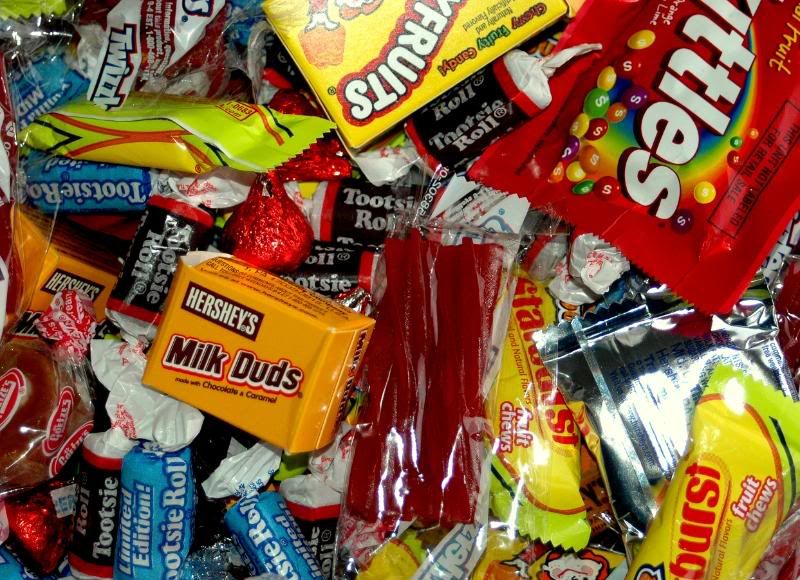 We headed in to the Village to pass out candy and had a good time; I also made my (soon to be annual) "pumpkin pi" pumpkin and quizzed the older kids to see if they
could put the pieces together. If they could, they got extra candy. I think the most rewarding comment came from a young boy who said, "Huh! We're *learning* while we're trick-or-treating!"
Happy to oblige.
I have real problems with letting my kid trick-or-treat, but have no problems with decisions other parents make for their kids. We each do as we feel led and convicted, and this is my conviction. Ever since I was about 17 or so, I realized there was a massive dichotomy in parenting regarding Halloween. 364 days per year, parents tell their kids: 1) don't talk to strangers; 2) don't take candy from strangers; and 3) don't go to a stranger's house. Yet one day per year, all rules regarding personal safety are suspended and all three taboos are ignored and even encouraged. There are many more predators out there (that we know of) today than there were 20-some years ago, and all it takes is one smart predator to say, "Hey! I remember you! You wore such-and-such costume on Halloween and came to my house!" in order to begin the relationship and 'trust-building.' And because the parents are there, the kid figures it must be okay, because parents would not intentionally introduce them to someone dangerous! ๐Ÿ˜
Others have objections to the history of Halloween, but mine is a safety-issue. Interestingly, many Christians object to Halloween based on those historical-facts, but I read a blog a week or two ago that objected to it for the same reasons~except these people are witches. Bonified pagans/witches/practitioners of magick. An interesting twist, to say the least, that witches object to the historical significance of Halloween and what the Church (historical church) has done to the day and what it currently means in our society. Fascinating stuff!
So Brendan went out with me the day after when all the candy was half-price and picked out far more than he would have received had he been permitted to go door-to-door. And he's still eating on it (a good portion is still in the freezer, too).
Other fall details will be in the next post~this one is too long as it is. ๐Ÿ˜‰.