Before we went to bed last night, one of the caterpillars was on the inside of the jar-lid in a "j" formation.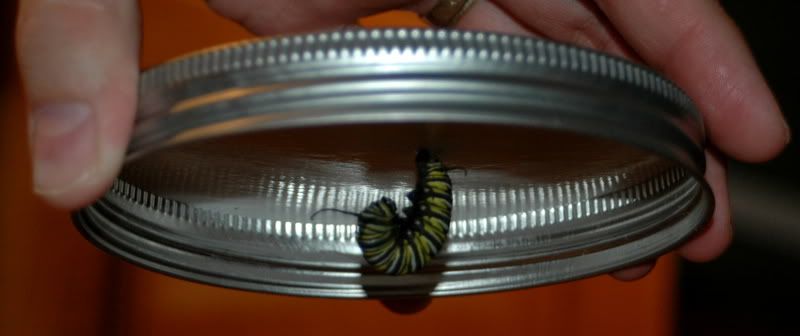 This is the precursor to chrysalis, or so I've been told. So we were excited, to say the least. Another 'pillar was on the edge of the jar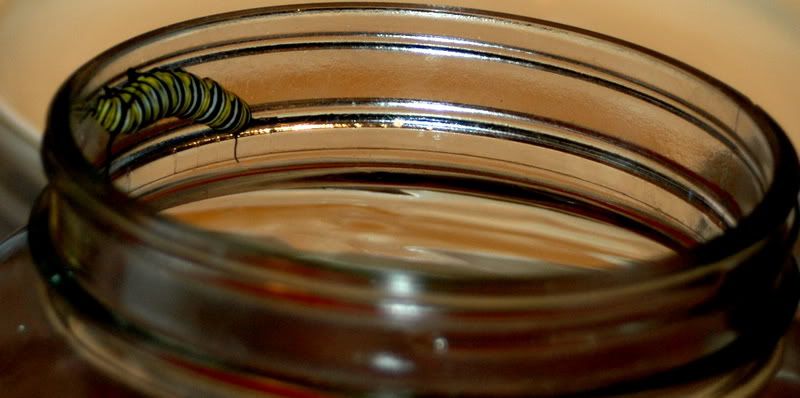 (inside), I think headed to the lid to form another "j" shape. Or maybe in the keeping of the alphabet, a "k." 😉 The third was still chewing away on the leaves on the bottom of the jar.
And then this morning, after an exciting early-morning start (see the next post), Mark found our first chrysalis! 😀 Now there are two more on the inside of the lid and headed towards their chrysalis. I don't know exactly how long this will last, but oy! I'm excited! 😀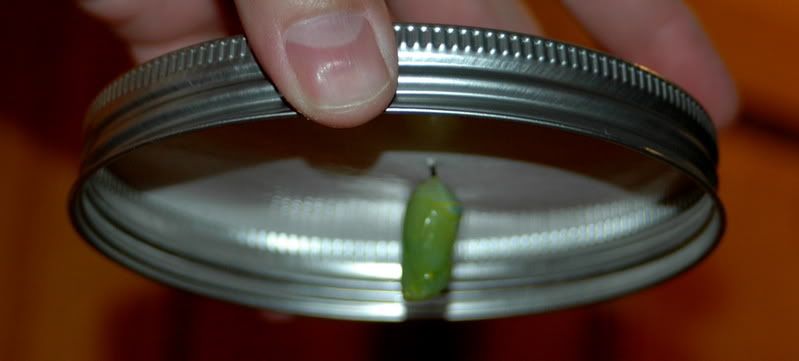 .