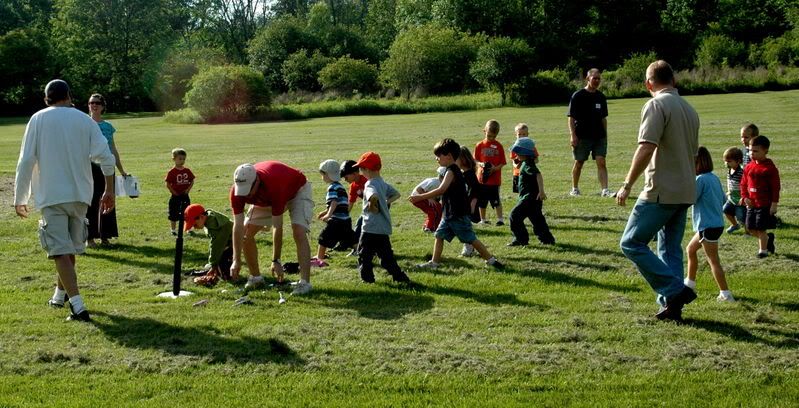 When I was a teenager, my sisters played softball. And my mom and I would sit on the sidelines–I would read, and my mom would try to embarrass the heck out of me by yelling encouragement for *all* the kids–not just my sisters.
I always told her that it was *embarrassing* for her to yell good stuff for the opposing team; didn't she *know* that?
Seriously!
So fast forward a decade or two, and my kid is in t-ball for the first time. It is the CUTEST thing in the whole world! The team is young, ages 4-6, and these kids have never played ball before. There is no team uniform, and it's all low-key, but oh.my.word. There is no better entertainment ANYWHERE than to watch these kids pour their hearts in to this game! 😀 And so now the tables are turned. And I'm sitting in a camping chair, snapping pictures like the paparazzi and shouting encouragement for each and every kid, no matter what team they're on. 😉 And I'm flashing back to my mom, suddenly understanding why she did what she did and eating a bit of crow at the same time.
The coaches on this team are SO fantastic…I am totally and utterly impressed. They have the unenviable job of herding cats with these kids–a few girls and mostly boys who have the attention spans of gnats. They'll listen to the coaches for a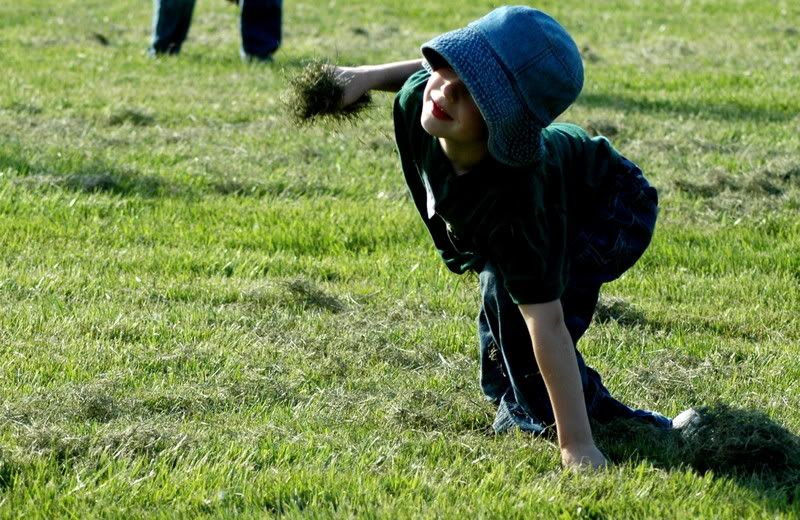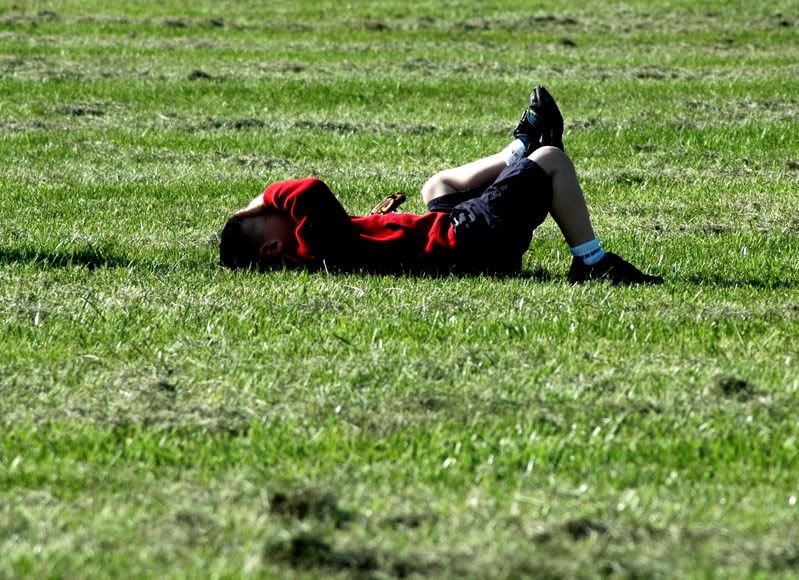 nanosecond and then a clump of grass draws their attention and they're tossing it on the heads of their teammates. Or, as in the case of the kid to the left, laying down in the field. 😉
And now, because I'm a proud mama who loves taking pictures of her kid, you get to be subjected to Brendan, otherwise known as B.A.T (his initials) in various stages of learning to play t-ball. He just adores it and is bummed every other day when it's not Wednesday and time for t-ball. 😉
If you are a true glutton for punishment, there's a whole loop of photos on my Flickr account (link to the right in the sidebar), showing the various stages of the team and the learning curve. 😉 Enjoy!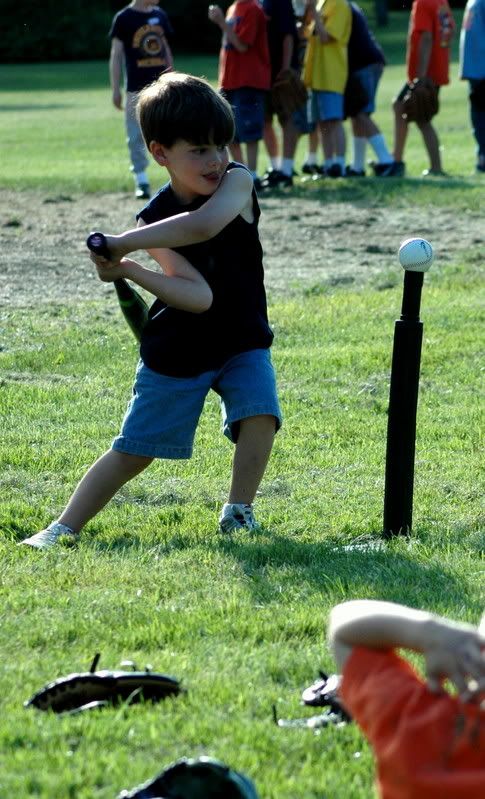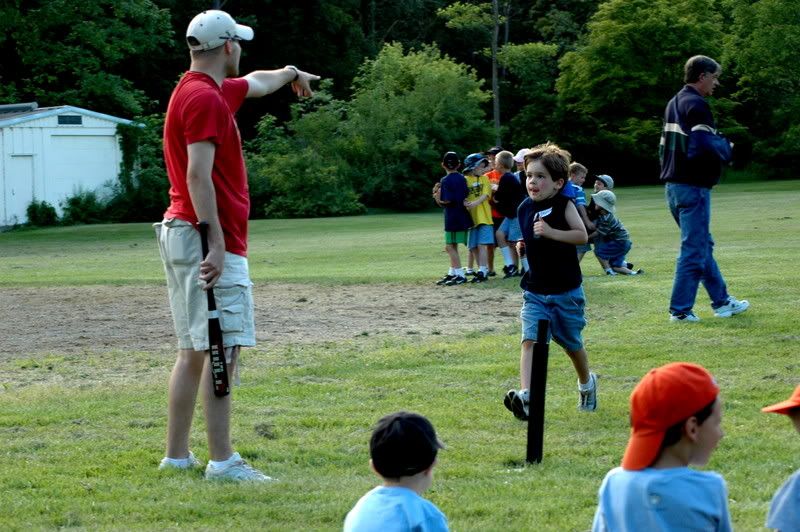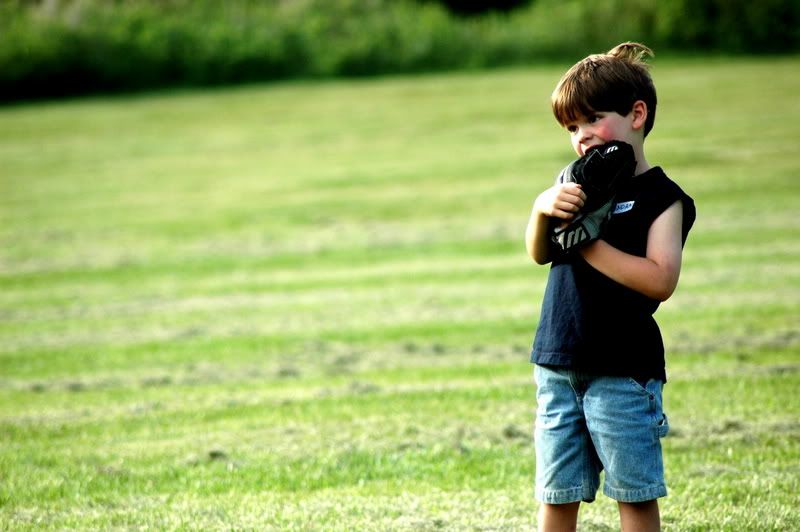 .