We are FINALLY done with weeding the front (kidney-shaped) garden! It only took us 3 weekends worth of digging, pulling, and bagging up crabgrass… Oy! Our aching backs! 😐 For celebration, we decided to hike over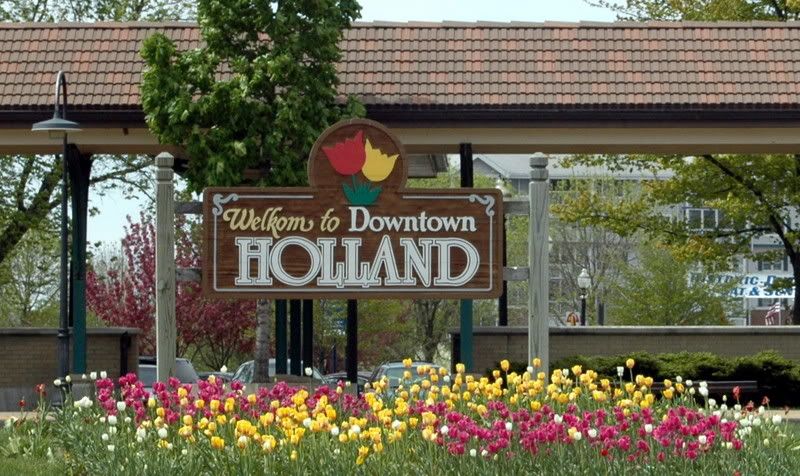 to Holland and see the sites in the annual Tulip Time festival. We met up with my cousins and their kids there and had a great time together. The weather was beautiful, and Brendan became a much more willing participant once he saw the (requisite) midway/carnival area at the end of the festival grounds. 😉
The town is quaint and beautiful, and it appears that most of the merchants along 8th St. (what seems to be the "main drag" through town) participate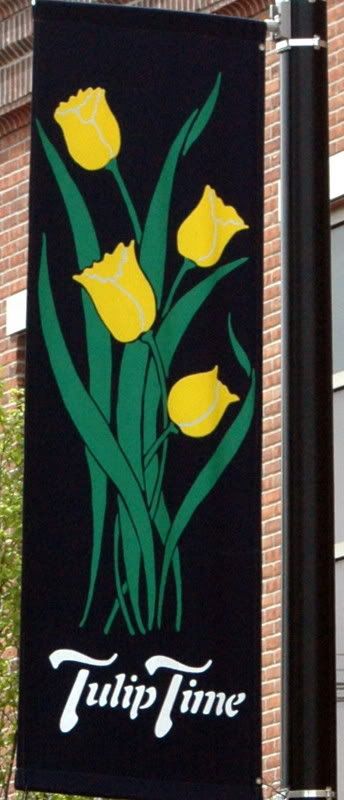 in the plantings and fun. And although it was a Sunday in the Dutch Reformed town, it was still pretty active–until about 6pm. And then most things closed down (or up)–I figured it was about church-time. 😉
Tulips around town are clearly cultivated for maximum impact and the spring bloom, which is kind of cool.
Not only is it pretty, but there's a camaraderie that comes out in this town and takes pride in itself. And I'm told that this is part of the Dutch culture–fiercely proud and inherently ethnic, but generous in what they do and the ways they share their ethnicity.
The center of town appears to be Centennial Park, which is a wonderful green area with walking paths, of course, flanked with tulips.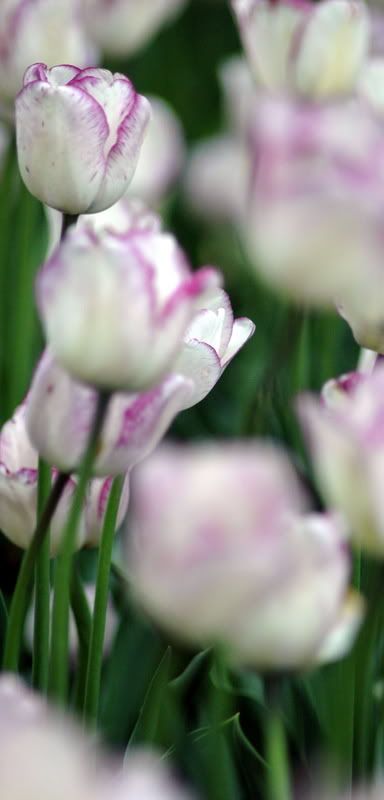 And it's perfectly set up (one might actually think this was intentional!) for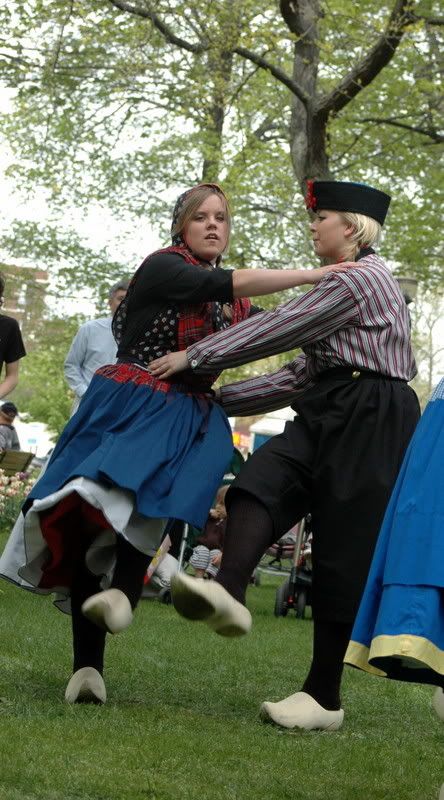 Kloppen dancing. I'm pretty sure kloppen is the Dutch word for the wooden shoes we associate with the Netherlands, but regardless, the dancing and costumes were fun to watch. This particular group of dancers were from western Ontario, and oddly enough, there were no guys dancing. All were girls, dressed in either women's or men's clothing. Maybe

kloppen dancing isn't cool enough for guys today? 😕
After the tulip-gazing and (copious amounts) of picture-taking, we walked over to the midway area so the kids could have fun. It seemed odd and strangely dichotomous to see "Italian sausage" carts and elephant ear trailers in a Dutch festival, but I reasoned that when these festivals started, it was *the* way for kids of that day to have the fun of carnivals and rides–that Cedar Point, Kings Island, and Six Flags simply weren't practical options for most families. And the tradition has continued, or so goes my thinking. 😉
One of the absolute oddest things I've ever seen was observed in Holland–in (of course) the midway area. A sure sign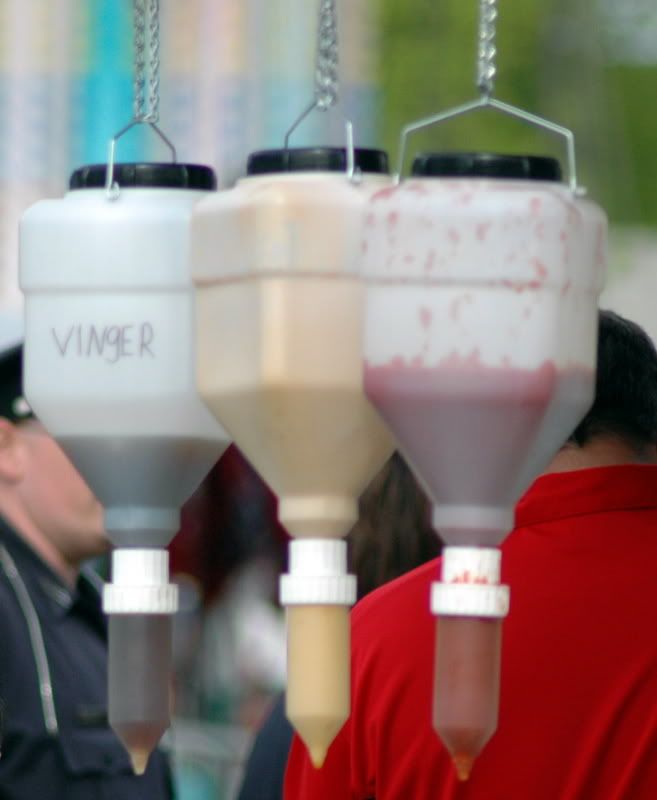 that fine-dining is NOT taking place is having condiments in udder-like containers. 😮 Yes, you read right. Ketchup, mustard, and vinegar in udders. And just to be obnoxious about rhyming, it really DID make me shudder. 😛 There is truly something disturbing about it.
We finished up our day with a meal at Bob Evans with the s-l-o-w-e-s-t waitress I've ever had the pleasure of being served by. She was nice, but turnaround wasn't exactly speedy. 😐 It was a fun day and we enjoyed seeing our cousins and of course, the kids loved playing with each other. My cousin Jim gets credit for directing us home from Holland, but not in the most direct or speediest route available…we should have turned around and taken 196 to 96 to 23 to home. But instead, he told us that 31 connects to 94 (which it does) and we could get home that way. What he *didn't* mention, however, was that we would be 40 miles WEST of Kalamazoo when 31 connected with 94. And our trip that should've been a little over 2 hours was close to 3. But we made it home with multiple yawns and some chilly air to stay awake, fully glad to have made the trip and enjoy this harbinger of spring in western Michigan.
more photos can be seen by clicking on the Flickr box on the right hand sidebar.