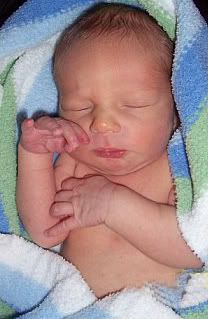 Okay, you're probably going to get pretty tired of my bragging on the newest member of our family, Noah Luke. But oh well…it's my blog! 😉 And so I'm posting a few more pictures. I know baby boys aren't supposed to be "pretty," but isn't Noah pretty anyhow?
He's doing well at nursing and right now has his days and nights mixed up, but that's all babies. He will outgrow that and these days are challenging (with sleep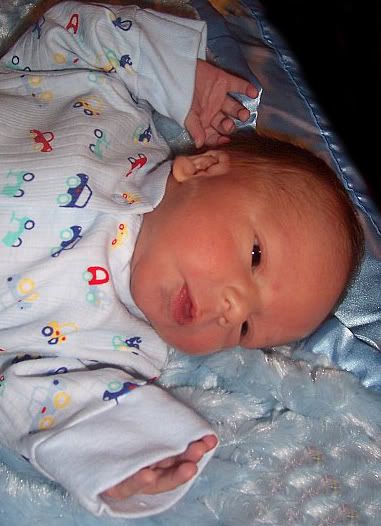 deprivation, etc.), but they are also fleeting. So my sister is enjoying them while she has them, as she's got examples of how quickly kids grow up right before her eyes..