So I blogged about my not-so-dainty new Keens last week, but found that by Friday, the raw spot on my heel made me realize that I bought a pair of shoes that were a half-size too large. 😐 Bummer. 😐 So after our departure for the showing on Saturday morning, I ditched my napping boys and went out by myself…to be alone and to try on shoes.
I went back to where I'd bought them and explained the situation, as well as the main reason for the return–some stitching had come apart inside the shoe after 1 day of wear. And that shouldn't happen to good shoes, much less Keens. The lady who helped me at the store was so patient and so very helpful–she must have pulled out 8-10 pairs of shoes in to which my new insoles went and so did my feet–and each of which had their own difficulties with my challenging feet. Rats! I felt badly after all of that work to just walk out with my refund, and I honestly did fall in love with Smartwool socks, so I bought a pair and went to the other store in town that carries Keens and other hiking shoes.
I found the same shoes I'd returned (in a smaller size) at this second store, but I also found some incredibly cute (and more comfortable) shoes in the "Boston" style by Keen. So I purchased those, headed home, and slid my insoles in them. And other than late yersterday night, they've been on my feet the whole time. No raw spot, no slippage on my feet, etc. I'm loving these–they're still not "cute!"-cute, but they are attractive and very comfortable.
I also came home and found a great price on Smartwool socks–these socks are great b/c they don't hold moisture on your feet (unlike cotton and other synthetics), but they wick the moisture away, and they aren't scratchy, bulky wool at all. It's a great sock, but I just couldn't stomach paying $11 per pair for these socks. I hunted around and found a great deal at Sierra Trading Post. They were more than 50% off, which is still expensive for socks, but for the function and longevity that will come from them, I'm very pleased. When we move, I intend to do much more hiking than I do down here, and these are great socks for hiking shoes, gym shoes, and boots.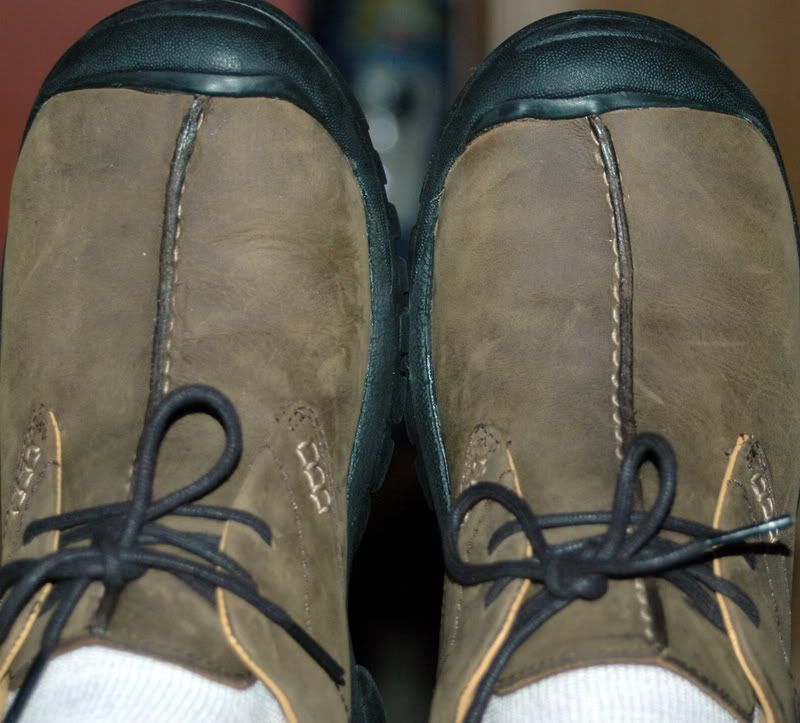 So where are the new shoes (and socks), you ask? Right here.
Check 'em out and poke around for a great deal near you. You won't regret having good shoes on your feet and comfy socks, to boot. 😉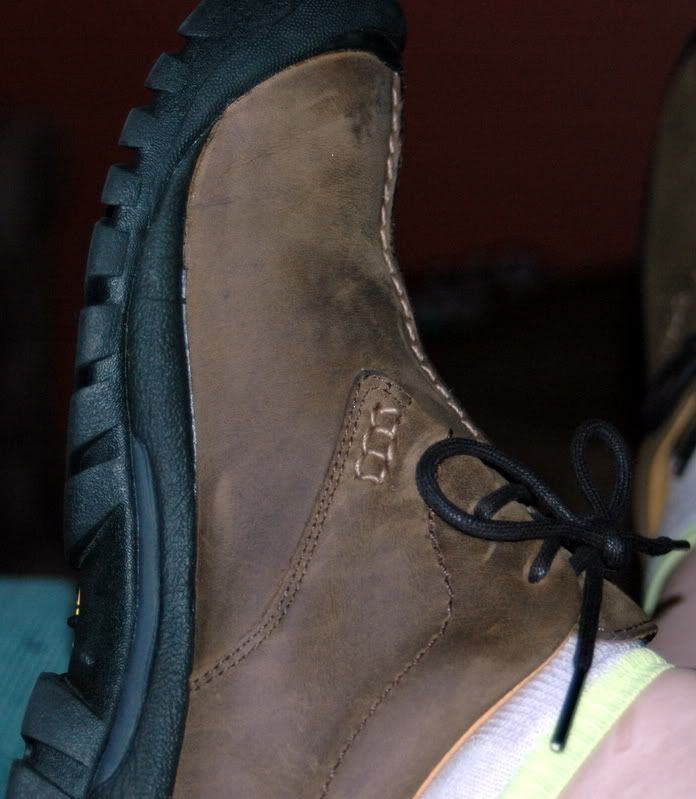 .