In my quest to find good shoes that last (instead of having them croak inside of 3 months) and support my feet, I've embraced the Keen brand. So far, so great. I love my sandals and felt like I had new feet.
So fall is here now and I've been on the quest for closed "winter-type" shoes by Keen.
I bought a couple of pair online, assuming they would fit me just like the summer shoes I had. Errrm…no. So I hiked over to the store where I bought my summer shoes and explained my foot issues to the saleswoman there. I have been diagnosed with plantar fasciitis, which is a fancy way of saying there are bone spurs in my heels that are trying to form. I've done the medication-and-ice-route and since seeing my doctor, have chosen shoes with very cushy heels, thinking that my heels needed better support.
Apparently, my thinking was faulty. The saleslady told me that the bone spurs were trying to grow because I didn't have proper arch support. You're kidding me! I had no idea! I do have freakishly-high arches and have worn less-than-supportive shoes over the years, and supposedly that's where the problem began. 😕 Fascinating, huh?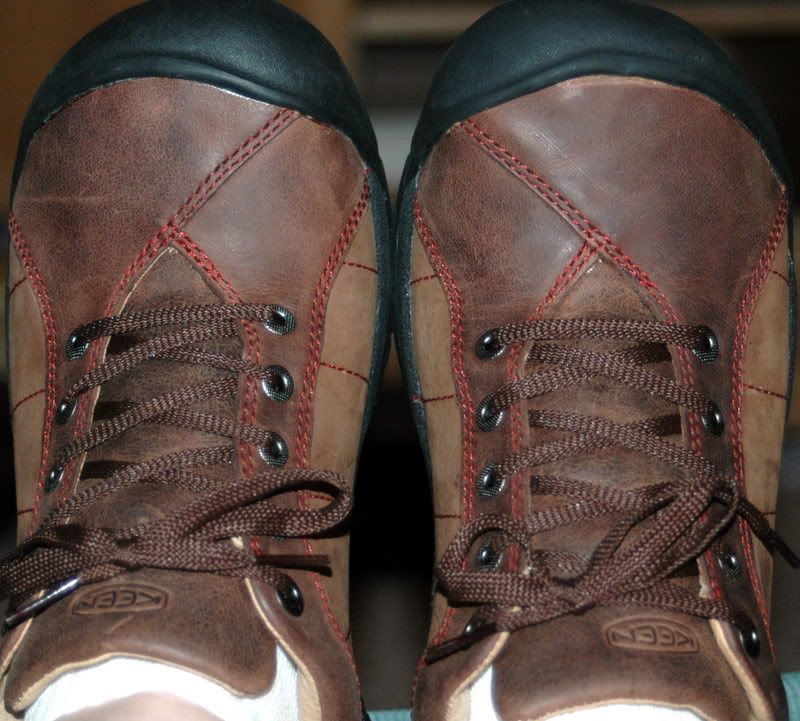 So in addition to buying these shoes (Keen Presidio, to the left), I also purchased some insoles that are orthotically designed to put my ligaments back where they should be. Okay, the shoes aren't exactly fashion-forward, but they *are* supportive and with long pants, they look significantly less-clunky than in capris. 😆 The insoles are called "Powerstep Pinnacle" and will last a year or more (at $40 per pair, they'd better!), and it is extrememly strange to feel my feet being as supported as they are. 😮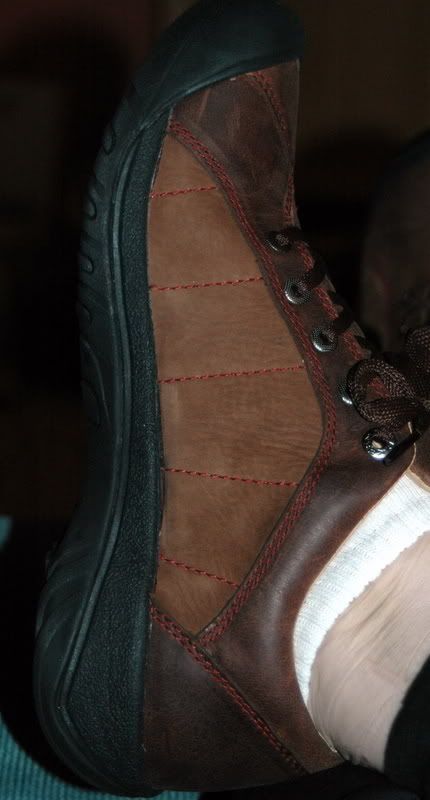 From what I understand, if I wear these supports consistently, my ligaments will heal and I won't have nearly the problems with heel pain and the [attempting-to-develop] bone spurs won't. Which means that I can avoid further medication and ultimately, surgery. And I'm all about that!
So if you have a desire to have supported feet and maybe even arches that are trying to fall, check out Keen. There are multiple choices and not all of them are clunky–most of them are cute.
But your feet and legs will thank you. And if you think that these insoles might help, research them at Powersteps and consider them. They are pricey, but the way I see it, it's comparable to two months' worth of co-pays for a prescription anti-inflammatory medication, and I'd rather not have to take pain pills if I don't have to. 😉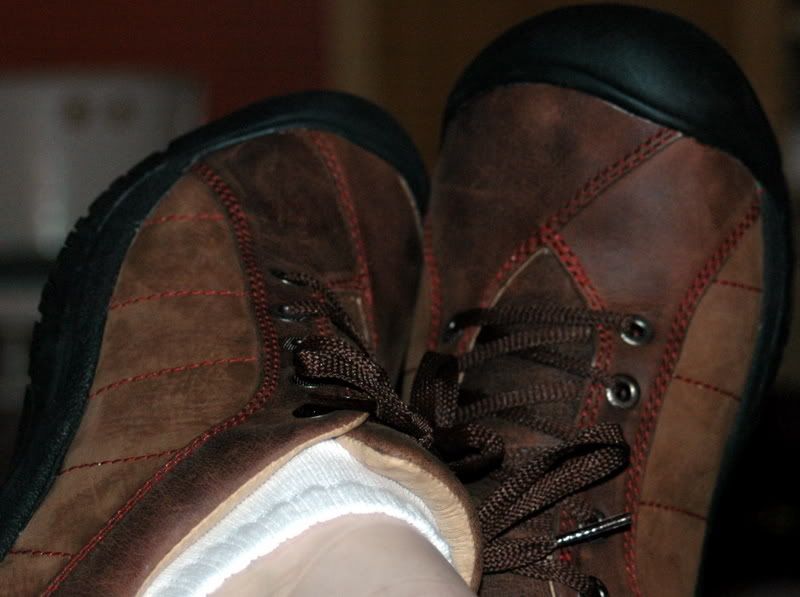 .